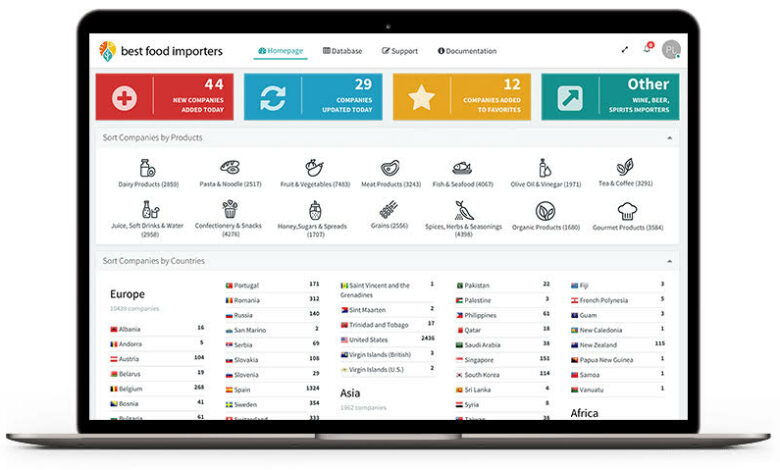 Finding reliable importers with the BestFoodImporters databases
A constant flux of quality leads is vital for any export or marketing department, as their job is to send the right messages to the right people in order to bring in new business. For companies in the food industry, one of the best sources of leads are the BestFoodImporters databases, which include details about more than 28.000 importers, distributors and retailers of food worldwide.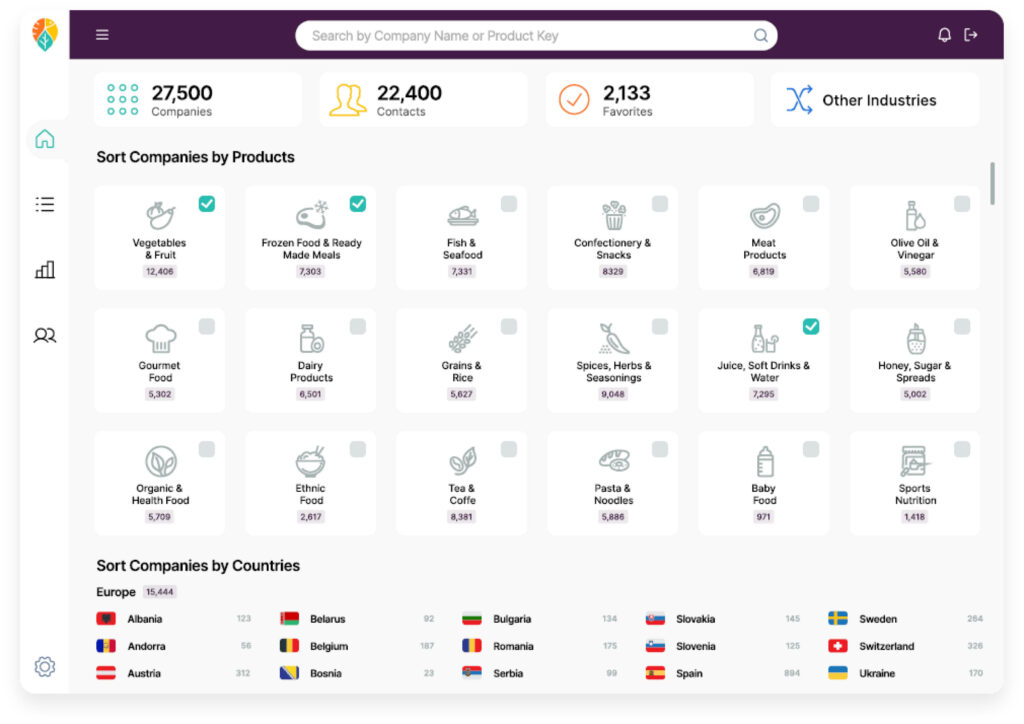 Created for the food industry
BestFoodImporters launched almost 15 years ago and aimed to offer a platform dedicated to the specific needs of food producers. This meant tailored packages for various branches of the industry, which not only offered the contact and company details of the importers, but also a search engine that allowed to identify buyers for very specific products e.g. avocado, caviar, chocolate spread.
Focused on the decision makers
The database can be used to research potential new markets and see who are the main food importers and distributors in a specific country, send product presentation emails, prepare for trade shows by sending invitations and more.
Because reaching the decision maker in a company is crucial when it comes to creating a new connection, BestFoodImporters provides the purchasing department's contact for more than 80% of the companies.
Other data available for an importer's profile includes full company location and contact details, social media accounts, list of imported products, number of employees, size and financial data for some entries.
Finding reliable importers with the BestFoodImporters databases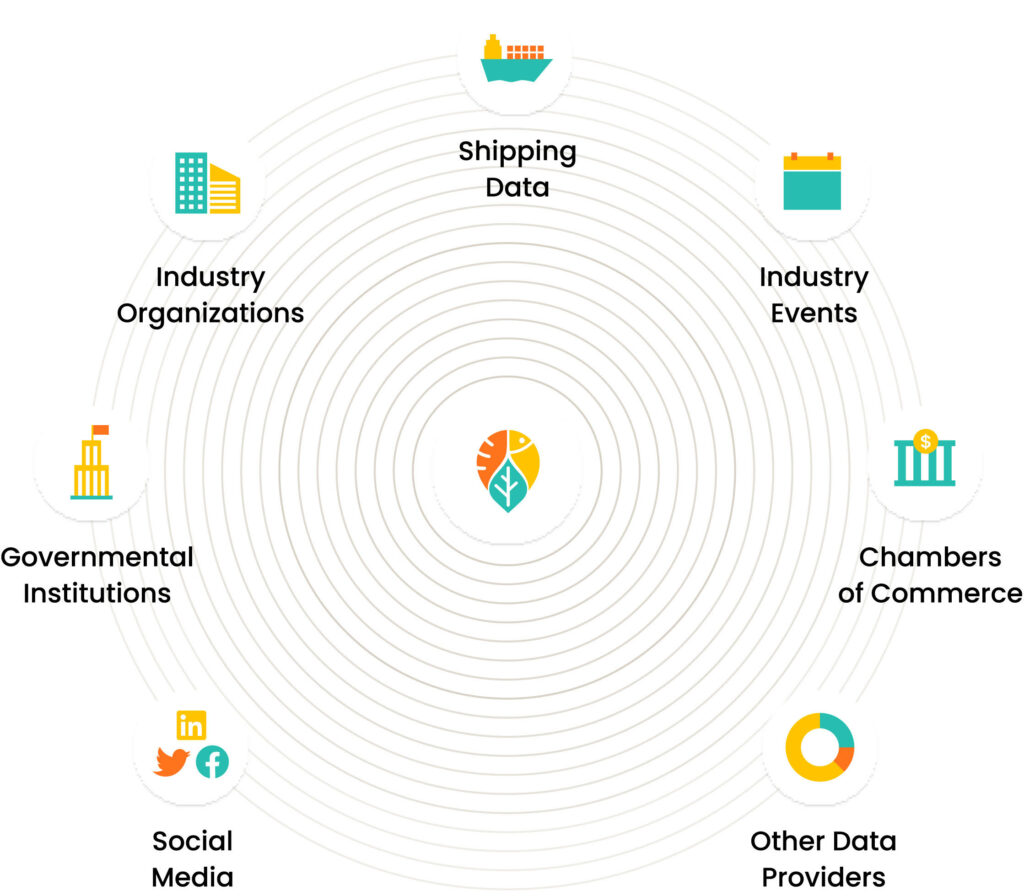 Accuracy is vital
The accuracy of the data is vital in order to avoid wasting time and endangering the reputation of the email server. This is why BestFoodImporters uses a variety of research and update tools, both automated and manual, that accomplish tasks like validating emails and phone numbers, adding missing data to profiles, or analysing the list of imports. The update process is constant, and a full cycle takes around 90 days. Up to 500 new companies are added each month to ensure that exporters get a constant flow of fresh leads.
Our data analysts handle large volumes of shipping information, data from trade fairs, chambers of commerce, business associations, B2B magazines and social media groups, and other significant information suppliers and refine it into simple to-utilize, targeted leads.
Handling such a large volume of information can be exceptionally tedious and costly – for this reason our platform, which does all this time-consuming effort for you, is a must-have tool for any export department.
Finding reliable importers with the BestFoodImporters databases