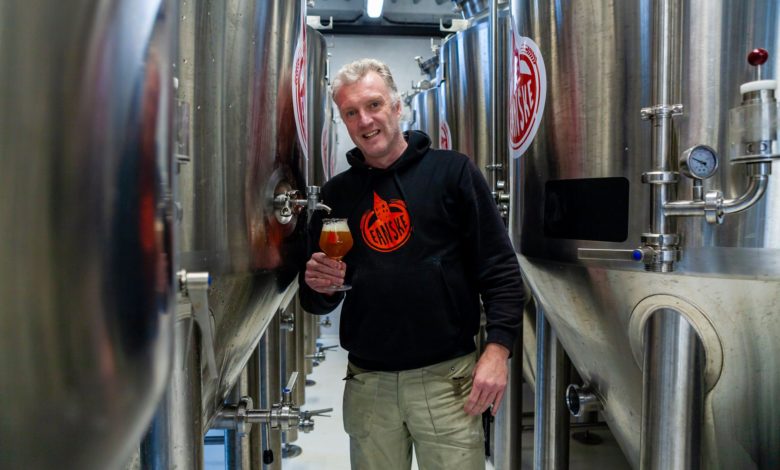 Eanske means Enschede in the regional dialect. We spoke with Oscar Moerman, founder and brewer of this small but growing Dutch brewery.
Oscar, why did you start brewing beer? Is there a story behind it?
On the day before I turned 24, I drank the first beer I Liked. After that I started tot discover the Belgian special beers. A few years later I was on a birthday party of my brother.
He had brewed some beer at home with some friends. Since my interest in beers & special beer was growing, I took some books from him about homebrewing with me at home.  I started reading, but didn't understand everything yet.  But I was driven to also brew my own beer, so I started buying stuff to brew my own beer (I had no internet yet in that time). My first attempt to brew my beer resulted in a very bad beer (sour)…but I didn't stop after that and a second attempt followed. And that beer was pretty good….and my friends enjoyed this particular beer too.. After that I started brewing more often and learned a lot…also with the help of internet in that days.
How long have you been brewing and how long has your company existed?
I've been brewing now for 22 years, that is homebrewing. About 10 year ago (in 2010) I started working in commercial breweries, where I learned how to brew on a bigger commercial scale. In 2013 I started my own brand and in 2018 I was able to set up my own brewery with the help of an investor.
What is important for your work as a brewer? What matters most?
It's important that people enjoy my beers and that I have the ability to make the beer I want whenever I want. I also discovered that it's a lot more difficult to maintain quality in my beers witch I brew commercially…so that is the thing that matters the most.
What is your favorite beer from your own product range? And from other brewers?
My favorite beer in my product rage…that depends on the time of the year and on my mood. I'm proud of all the beers I brew. But with 1 beer I won a little award on the Brussel;s Beer Challenge with my "Ei van KoLumbus", a- continues hopped American Red ale.. so if I have to choose, that would be the one… form other breweries I don't have a favorite. There are too many good beers.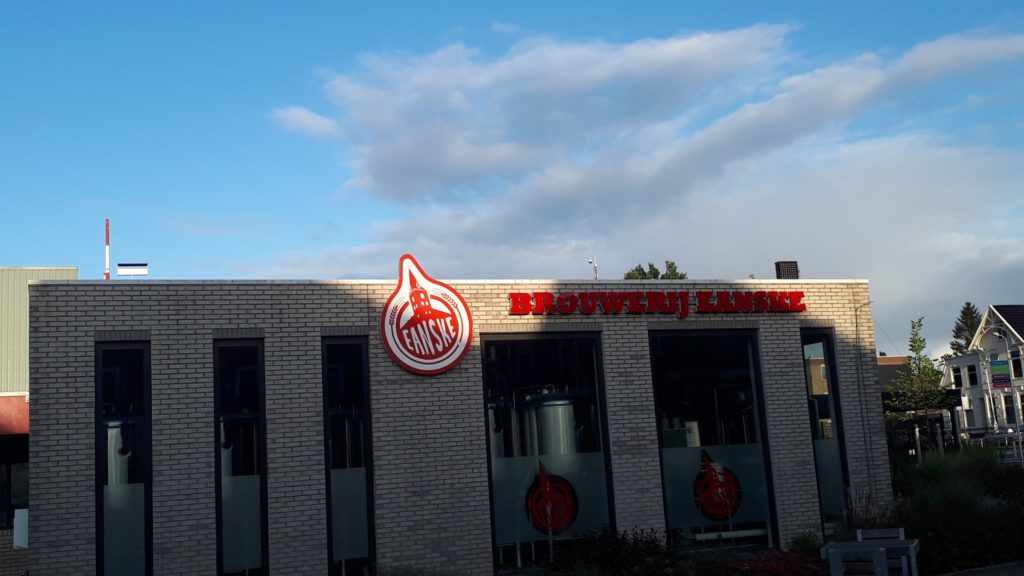 What is your tip for a perfect beer?
A perfect beer doesn't exist… that's different for everybody, and depends on the surroundings where you are at that moment. But a perfect one is always a quality beer
The enormous following of craft beer is amazing. Why are people turning out in large numbers to sample beer at festivals and at breweries?
I don't know for sure, but craft beer is growing very fast and also the use of Untappd by many people is making people want to discover more breweries and more beers. Some people have the urge to taste as many different beers as possible..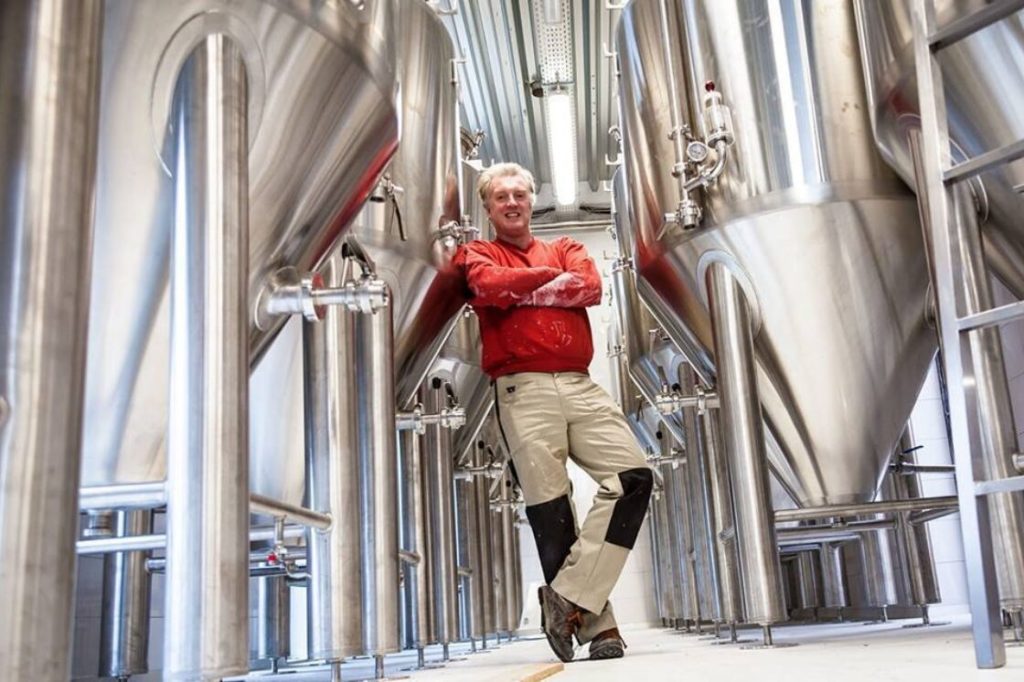 Our readers can visit your brewery too ?
Yes, although the brewery is not that big, people can visit my brewery and do a tour with a tasting. Up to 20 persons can fit in my brewery during a tour with tasting
Where do you see the brewery in 10 years?
Oh, that's a difficult question.. I hope that my brewery then is running on full capacity with some people employed to help with bottling and packaging. But right now I focus on the process in my brewery to get my beers in the best quality possible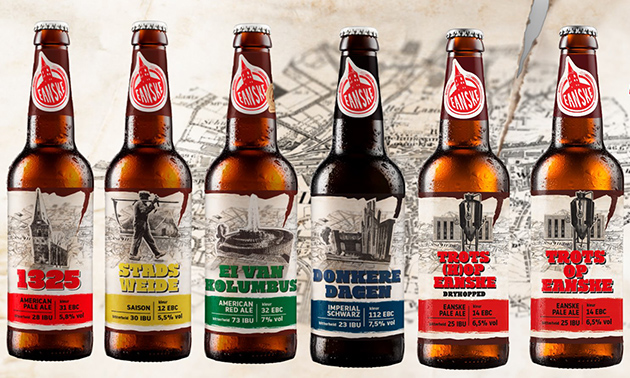 What do you think was your greatest accomplishment?
Well, after I was contacted by an investor, I was busy setting up my brewery. So looking and buying equipment and arrange everything, so that everything was done on time…I did it al on my own…so that is a big accomplishment for me where I'm proud of…
How much beer do you produce annually?
We're just in business for 1 year with the brewery…and we now brew 2 times a month average…but the capacity is 3 times a week…so there is room for growth.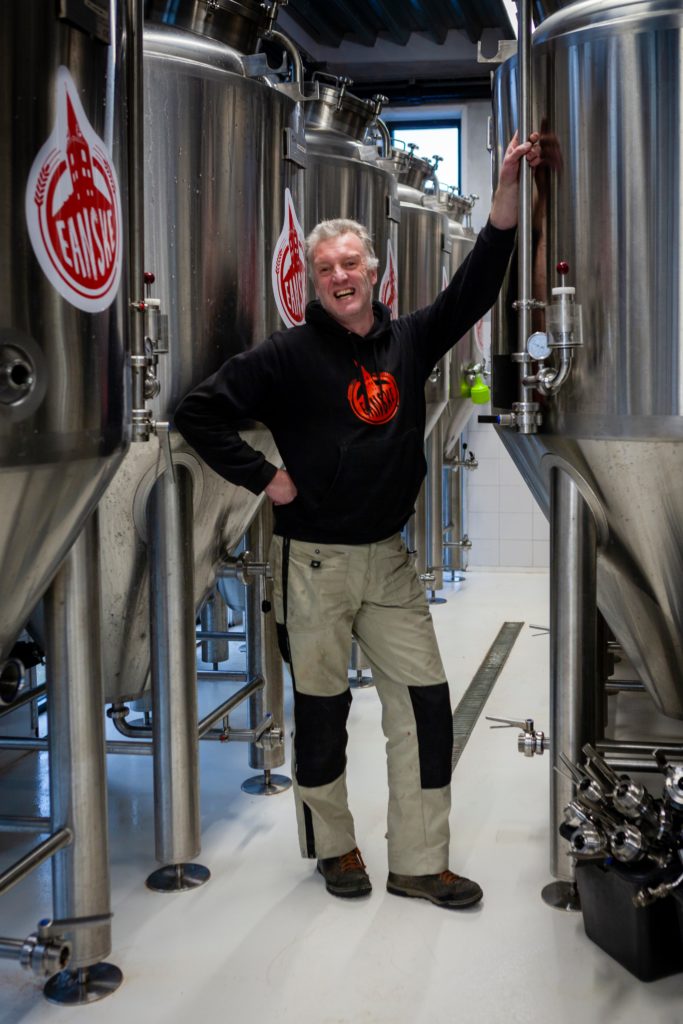 As more and more brewers enter the marketplace, what do you do to differentiate yourselves and maintain relevancy?
I like to brew beers that are not commonly brewed by the most breweries. Not the standard stuff like a weizen, triple, blond, double… I try to make my beers different and unique. But that becomes more difficult with the arrival of more breweries every month. But my brewery has also capacity for gypsy brewers…so a few of those brewers can be my customers..
What is the most unique/oddly flavored beer you've created?
I also make beers of spontaneous fermentation (sours) and the fist time I did that was in 2014. I was still a Gypsy brewer, but found a way to make some beers with a wild yeast/spontaneous fermentation. These are very nice, and very unique.

What makes your brewery unique compared to others in the area?
I'm one of the few breweries in the Netherlands that also make beers with spontaneous fermentation. I have 12 barrels (old wine barrels) in my brewery for that product.  That makes my brewery unique.
Where are you exporting your beers ?
My beers are only available in the Netherlands (yet). I'm not doing any export right now. Maybe in the future.
Visit their website here