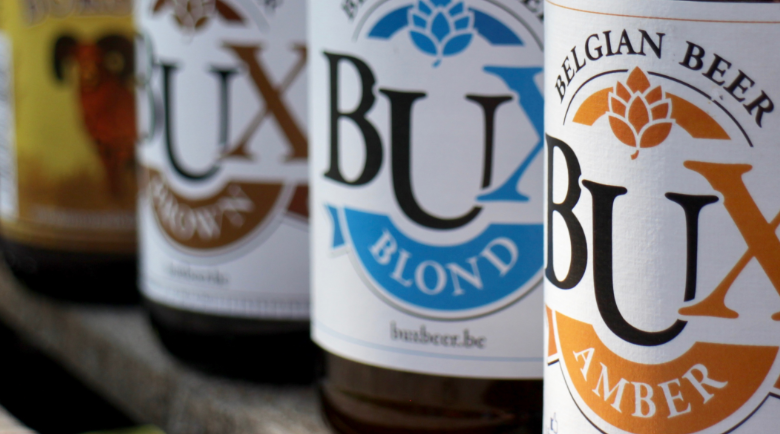 Brouwerij Biermaeckers is the Belgian brewery in Gullegem (Flanders) behind the "Bux Beer" brand. Owner and head brewer Dieter Van Biervliet launched successfully his first beer 8 year's ago. Nowadays he's looking in the direction of the Asian craft beer scene..

Dieter, when did you start with Bux beer ?
I started Brewery Biermaekers in 2014. As a matter of fact "Bukske" was my first beer. Bukskse was based on a local beer recipe from long time ago, and was a very popular local brew then. Together with my team I gave it a new "touch".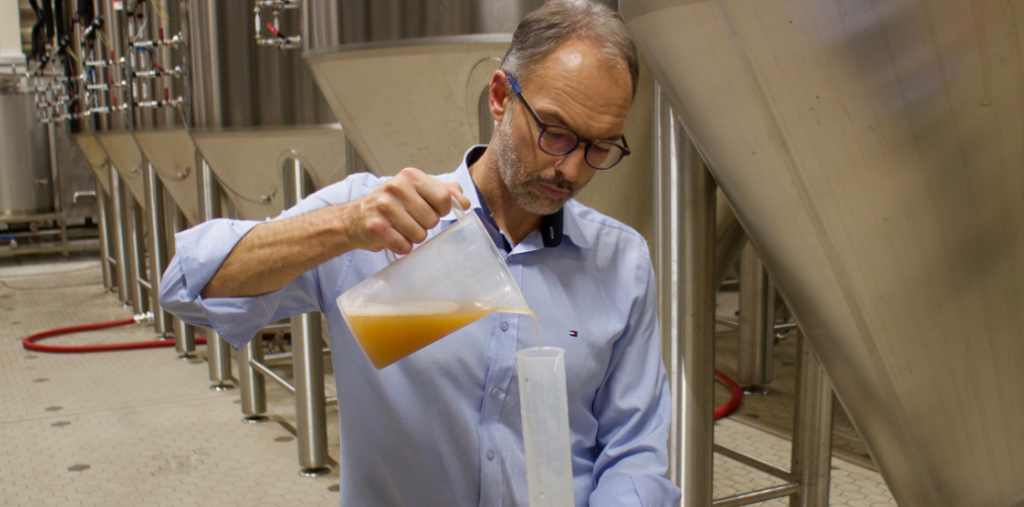 This was the start of the "Bux beer" range and I have to admit I never could have imagined back in 2014 that this would become such a successful brand.
It was hard to get any attention for your portfolio ?

The real challenge was to find recognition as a small craft brewery between all these big breweries in Belgium. My marketing budget is small and those huge brands can spend millions of euros every year. But craftmanship was always more important than volume. For example I keep on using local hops to create a different taste..And the consumer appreciates this.
You are on the shelf of Belgian supermarket chains ?
Carrefour, Delhaize, Smatch….they are big in Belgium and I am very proud to see my "babies" in the supermarkets when I visit their shops. Besides, the biggest beverage distributors in Belgium such as Prik& Tik, Belbev and Districo are also selling our portfolio.

I guess you are exporting too ?
Right now I am exporting to Canada, Taiwan, France, USA. I'm now also focusing on Japan, South Korea and China. Delvinco, a Belgian representation company is supporting me to find the right importers.
You won several awards and medals in recent Craft Beer festivals !
Yes, we are proud that the meticulous attention we put in the quality and taste of my brews has indeed resulted in international awards.
During the world-renowned European Beer Challenge in London in 2019, 2020 and 2021, I was awarded the gold and double gold medal, for my Tripel, Blond and Brown beers.
Which are your next target countries to grow your export sales ?
In the years to come I want to focus on Far East Asia which still has a huge potential.
The craft beer scene changed a lot since you started?
Sure, have a look at the number of craft breweries which started in Belgium and all over the world ! It's amazing, so many new brands…Nowadays every day a new craft brewery is born, we welcome all colleagues to stand for quality and craftmanship !
I am convinced that my secret blend of local hop varieties allows me to distinguish myself from other breweries.
Are you planning any new or seasonal beers to come ?
Well I can give you some breaking news ! We are at this moment developing a cherry beer ! We already have pre-ordering from clients but we need more time..