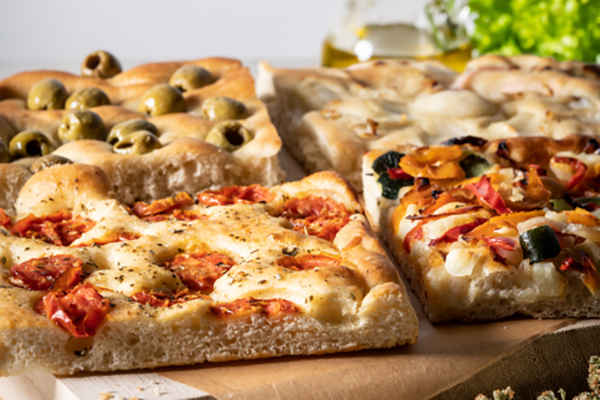 Bindi North America (Bindi N.A.) is making a splash at this year's Summer Fancy Food Show (SFFS). Not only is the bakery company showcasing its new collection, but it will have expositions from both its brands Bindi and Forno d'Asolo (FdA) for the first time at SFFS, highlighting the vast expansion of its sweet and savory lines.
This year, Bindi N.A. is showcasing its new Pastry Chef Collection, a Gluten-Free and Plant-Based Pasta Line, alongside a variety of its Specialty Bread. Bindi's first new line presented at the Fancy Food is the Pastry Chef Collection consists of six uniquely styled desserts packed with unforgettable flavors and complex textures that aim to impress. Made with the finest, raw, single-origin ingredients from Italy and crafted with the highest production standard, the exceptional quality of these thaw-and-serve treats showcase the company's intent to rise above with its tasty innovations.
Bindi North America (Bindi N.A.) showcases its new Pastry Chef Collection, which boasts of six unique flavors and complex textures
The release continued by stating that this capsule collection of modern-styled desserts simplifies the restaurateurs' service as a reinterpretation of classic desserts typically found in Italian Pasticcerias. Bindi N.A.'s Pastry Chef Collection recalls these iconic flavors in a modern way and offers a truly sensory experience.
Bindi will additionally be showcasing new gluten-free, plant-based alternatives—a 600 g gluten-free panettone that still adheres to the authentic, traditional recipe that Italians hold close. The company is also planning on coming out with a ravioli made with a gluten-free pasta shell and a plant-based "meat" filling.
With FdA Group's acquisition of Bindi in 2020, FdA is also presenting at SFFS this year, showcasing its top-of-the-line bakery products and frozen pastry. Forno d'Asolo's new line of specialty bread features an ample selection of bread made with mother yeast, such as classic Italian favorites focaccia and ciabatta as well as baguettes of different shapes and sizes.
Bindi North America (Bindi N.A.) and Forne d'Asolo will present a new line of specialty bread at this year's Summer Fancy Food Show
During the Expo, Bindi will be teaming up with Levy, the official food and beverage partner for the Javits Center, and the World Central Kitchen, a non-profit organization that provides meals to disaster-stricken areas. Together, they will be serving gelato to attendees through a name-your-price strategy, where all funds collected will be going to support Ukrainians.