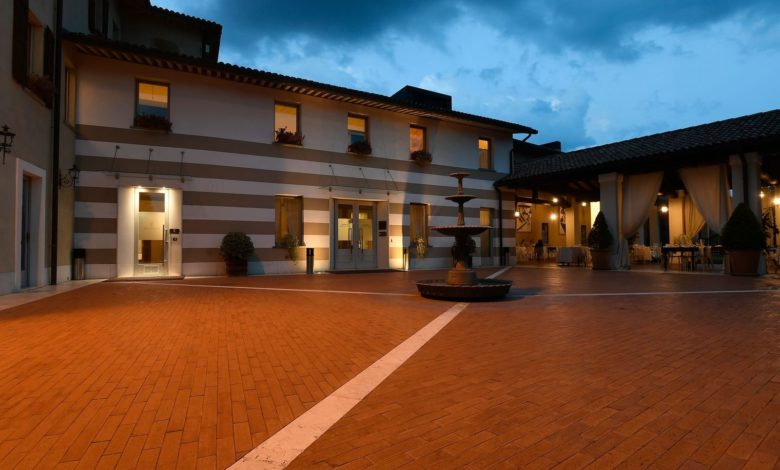 International recognition throughout the world is only a small step forward for Stefano Rangoni of Ca'd'Or winery. We had the pleasure to enter his world, a passion for wine..
Can You tell us something about the beginning years of the winery Ca'd'or ? How did you start ?
I decided to start Ca'd'Or in 2008, in order to come back to my family origin, where my grand parents came from.

I wanted to bring a new high quality and high-end wine in Franciacorta and Italy. Spread and affirm the Italian taste and style all over the world, bringing a touch of elegance and class "Made in ITALY" to every important moment of life.The world of Ca'd'Or is a world of excellence, style, tradition and joie de vivre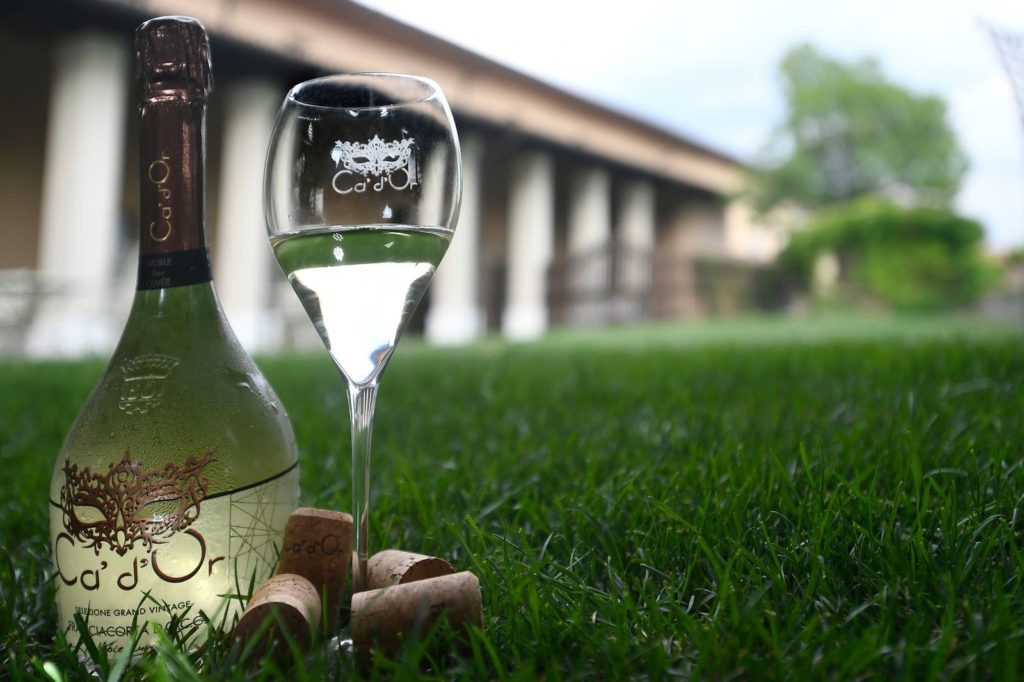 Each bottle of Ca'd'Or wine strives to cultivate the "living" values ​​of Italy: the deep passion for good food and excellent wine, the sense of belonging and the passion for beauty and quality.
For this reason, Ca'd'Or is a recognized ambassador of Italy in the world, in Italy and in the world, perceived everywhere as an important Italian character on the table for any special occasion.
No matter the occasion you have in mind: Ca'd'Or has the right bottle of wine for you. The wide Ca'd'Or range meets all consumer needs and satisfies all palates.
Unique and refined style, sophisticated taste, exclusive, glamorous and luxurious packaging – with Ca'd'Or it takes very little to feel exclusive.
I started with Franciacorta, giving a strong Visual Hammer, the Venetian Mask, because Venice until 1500 controlled the whole area between Venice and Bergamo.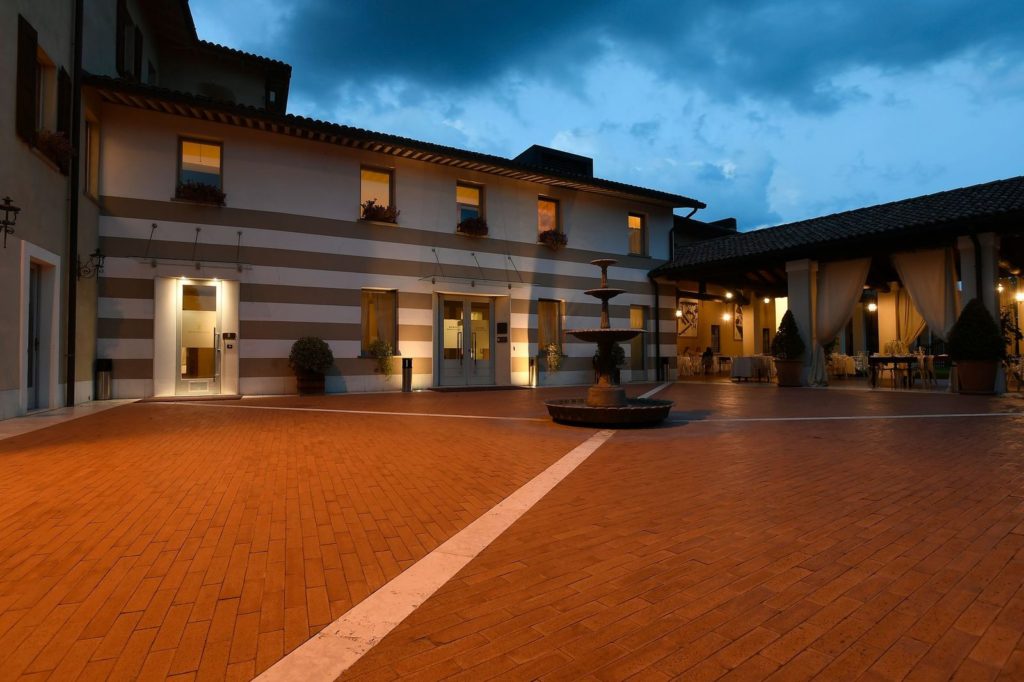 Where are you located in Italy ? How big is the estate ?
We are located North East of Italy, 80 Km east of Milan and close to Verona and the Iseo Lake.
We have 10 hectares in Franciacorta and we manage other 28 hectares in Oltrepò where we have the Riesling for our great Blanc de Blancs.
Our Winery is an ancient Borgo of 1500 a.c., it's a boutique where we create our great wines:
Are you exporting ? Which countries ?
We do export, our main export destinations are Europe and U.S.A., than a little bit in China.
In Asia our main export country is Japan.
What's your next "big step" as a winery ?
We are converting everything to organic, and this is our next big step in terms of certification.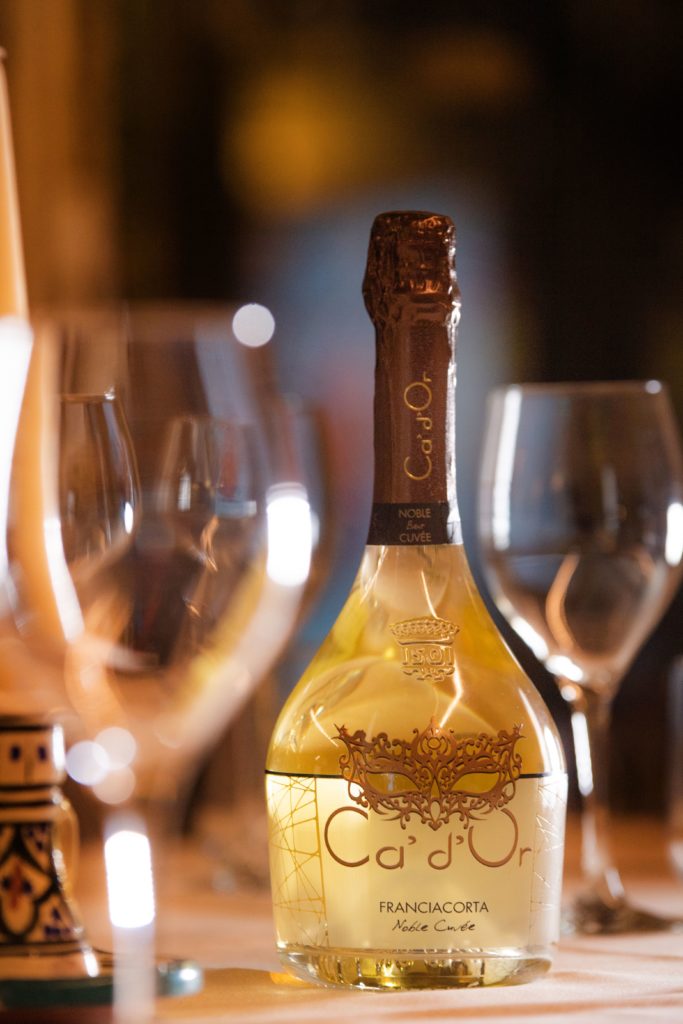 My commercial mission is to consolidate the Chinese market in the next 2/3 years.
Which are your most sold wines at this moment ?
Our Best Seller is Blanc de Blancs and Amarone.
What's the difference between your D O C and D O C G method ?
The DOCG are all the classical method fermentation, that means the Franciacorta for the sparkling, the DOC is related to the Blanc de Blancs, this is a Long Charmat method.
Quality is a keyword of your success ?
Quality is a MUST, and of course is a keyword together with our unique packaging, because quality without a nice looking bottle is not enough.
How did Covid 19 affect your business ?
Covid 19 affected my business, reducing the sales until June and giving to us a break on HORECA, while now our main markets are retail shops and e-commerce.
But.. Covid 19 helped us to accelerate to reach other players, due to our quick moves to adapt to the new business model situation.

During all this year's you won a lot of international awards. This recognition is important for the success and future grow of your winery?
International Awards are essential especially for the export market, where you can certify the quality of your wines. But it's always important to focus on marketing too.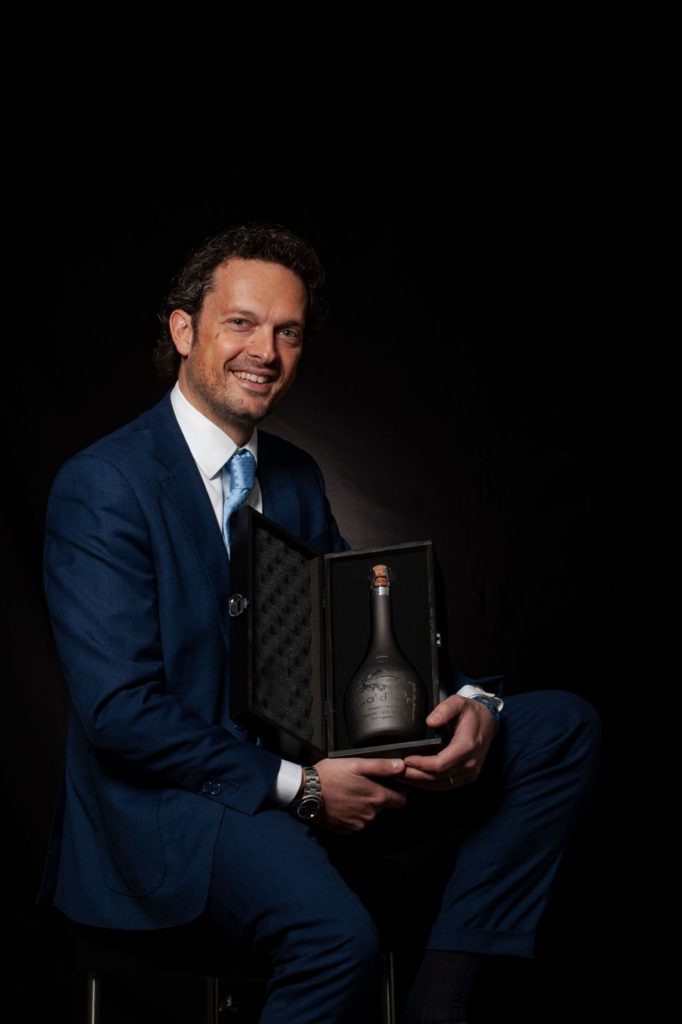 Is online sales becoming more and more important ?
Online is getting more important, and in the future will be even more, because it gives a great service to the final customer.
How do you choose a good importer? I guess you must have a lot of requests
Usually we pick up an importer based on how they work and based on their portfolio. I want someone to focus on our brand. We receive, luckily, a lot of requests, but besides of this we also activelyseek new partners .
Contact information :
https://www.cadorwine.it/
info@cadorwine.it
tel: +39 030 9826562
Facebook Instagram Youtube
Buy online : click here

Borgo Santa Giulia
via Brescia, 3a – 25040
Timoline di Cortefranca (BS) – Italy