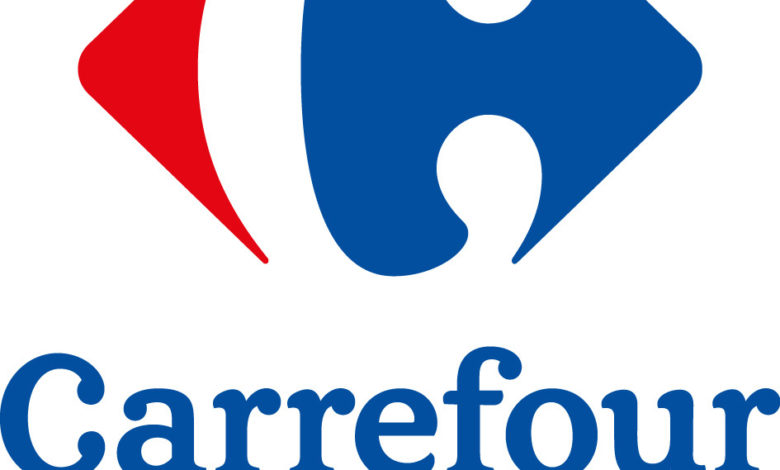 Four months after the start of their collaboration in France, Carrefour and Uber Eats are now strengthening their ties by signing an exclusive agreement covering everyday shopping deliveries outside of the Paris area and have just announced the launch of this service in Belgium.
Uber Eats and Carrefour France: rapid rollout across the country
As of 6 April across the capital and throughout the Paris region, consumers have been able to do their food shopping on Uber Eats. At the start of lockdown, both brands joined forces to help consumers get hold of everyday products, as well as hygiene and household maintenance products, getting them delivered to their home within 30 minutes, dispatched from fifteen or so Carrefour stores.
Thanks to an ambitious growth plan, the service was rolled out to 100 stores at the end of April, then 200 at the start of June and then 300 stores at the start of July. As of 20 July, the service is now available via 330 sales outlets and covers 91 major urban areas – that's 25% of the French population.
More and more products are being added every week: from the 130 products available at launch, consumers can now choose from more than 250 essential everyday items, with the aim being to increase this to 500 by early September.
Carrefour Market and Carrefour City both feature on the Uber Eats app and other Carrefour Group formats are shortly to be included.
And henceforth, exclusively available outside Paris
Following these promising results, Uber Eats and Carrefour have signed an exclusive agreement to launch a shopping home delivery service for the whole of France. The idea is for shopping to be delivered within 30 minutes using the meal delivery apps available. Carrefour and Uber Eats both remain free to make use of the agreements they have entered into with other players across the Paris region.
Developing internationally as well
The partnership with Uber Eats is not limited to France. An initial agreement was signed with Carrefour Taiwan at the end of 2019 covering 8 major urban areas and 38 stores involved in preparing orders.
After France, Carrefour Belgium will soon be the third country to benefit from this partnership: it will be operational in September, with the service being launched in Brussels and Liège. Belgium will be testing a 30-minute shopping delivery service, as well as meal box solutions. This will increase the accessibility of ready-to-eat meals delivered straight to people's homes with healthy, varied and gourmet meals at affordable prices, already rooted in physical stores.
Other Carrefour Group countries will follow over the next few months.