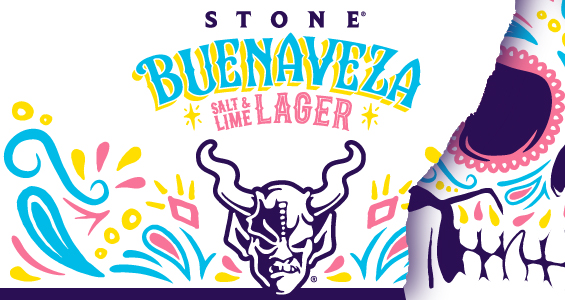 In early 2020 Stone Brewing launched the Stone Pilot Series to trial beers for a coveted spot on its national year-round lineup. Midway through the year, the second release in the series has proven itself worthy. Stone Brewing announces that Stone Buenaveza Salt & Lime Lager is here to stay, and to celebrate, releases its new companion, the Stone Michelada Mix.
The Stone Pilot Series was designed to trial new and out-of-the-ordinary beers. Stone Neverending Haze IPA, a low-ABV offering outsold projections and still may earn a spot in the 2021 lineup. In September, Stone will release a third offering that seriously challenges expectations and showcases the team's innovation. However, the team will waste no time elevating the authentic Baja-inspired lager to full-time without any lapse in production and distribution.
In celebration of Stone Buenaveza Salt & Lime Lager's success, Stone also announces the release of its Stone Michelada Mix. Not in the sauce business, but most definitely in the any-excuse-to-drink-a-beer business, Stone has perfected the mix of tomato juice, hot sauce, peppers and spices. The 32oz mix is available for $9.99 + tax and shipping at shop.stonebrewing.com. It will soon be sold in stores alongside Stone Buenaveza Salt & Lime Lager.
This month marked the sale of 100,000 case equivalents of Stone Buenaveza Salt & Lime Lager. In the Southern California market, sales of some packaging formats of the beer even rival Stone IPA, the company's #1 selling brand. Beer drinkers have spoken: They think this cerveza es Buena.