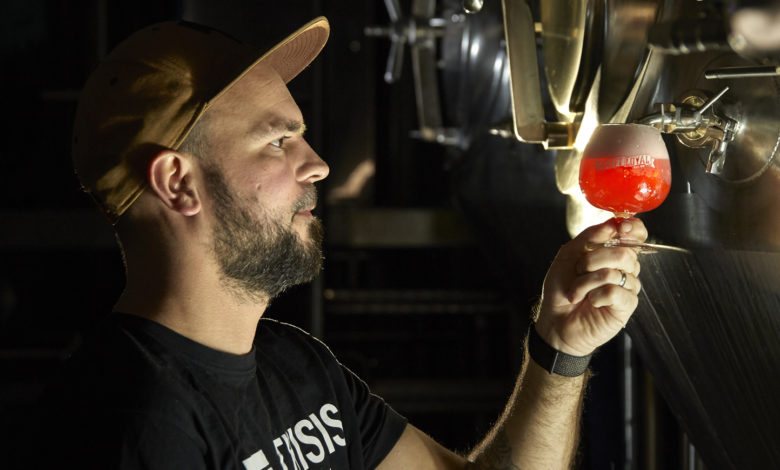 A brewery located in a bus garage in Sweden..Yes, in Northern Sweden the 'This is How' team brews gorgeous beers..We sat down with Gustaf Ahlin.
Gustaf,can You tell us something more about the brewery ? When did you start ?
I started the brewery in 2017 with a big homebrew kit and made double batches to fill up our 300L Fermentation tanks. The idea was to brew new kind of beers for every batch and just sell to local restaurants. This is How grew faster than I expected, so in early 2018 we installed a 10 HL system and have constantly been growing since that. We believe that all of life´s greatest moments gets better with a beer. Our goal is to find those moments and brew that beer!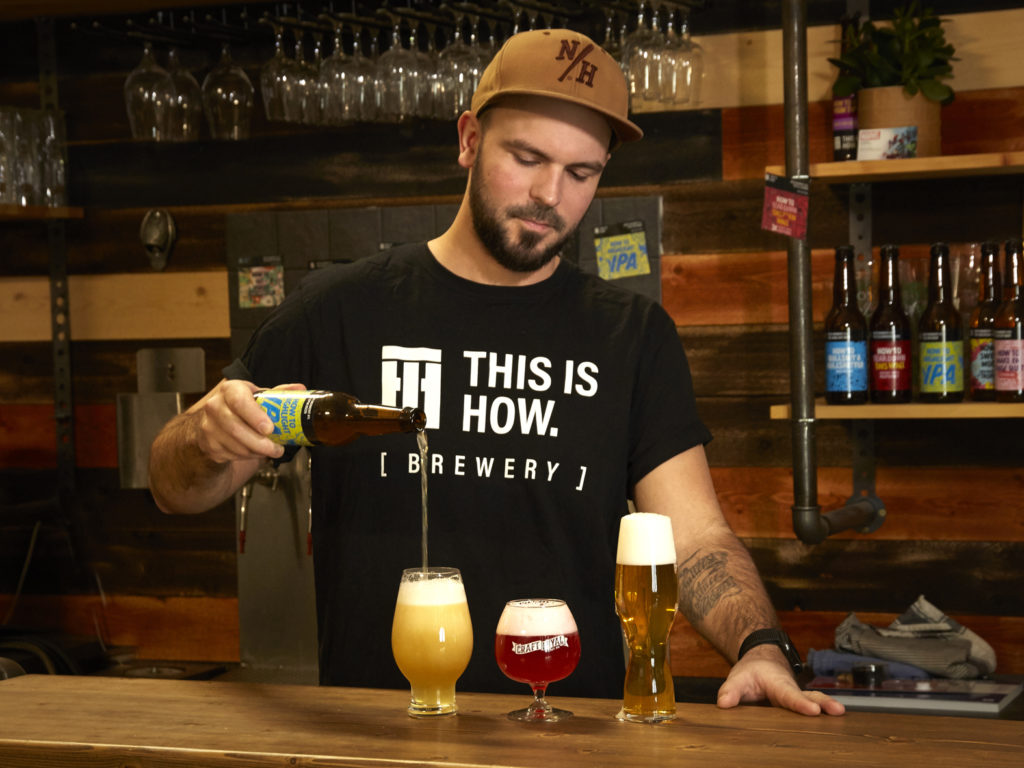 So, this "hobbyproject" became a full time job and entrepreneurship for all of you ?
Yes! I had a sales job in the beer industry for a Swedish importer called Cask Sweden and the brewery was just on the side. During 2018 Cask Sweden started distribute my beers in Sweden and I went to fulltime at the brewery, I also have 2 fulltime employees now.
Sustainability is also a key element in the brewery ? How do you manage to care about our future ?
The question is, how can you run a company in 2020 and not care about the future?
We try to do our best in every way we can. Using less water, reusing and recycle as much as we can and think about how we work. Ohh and course, we run our brewery with an Electric Steam-Boiler and that boiler is powered by Solar panels on the roof of our brewery.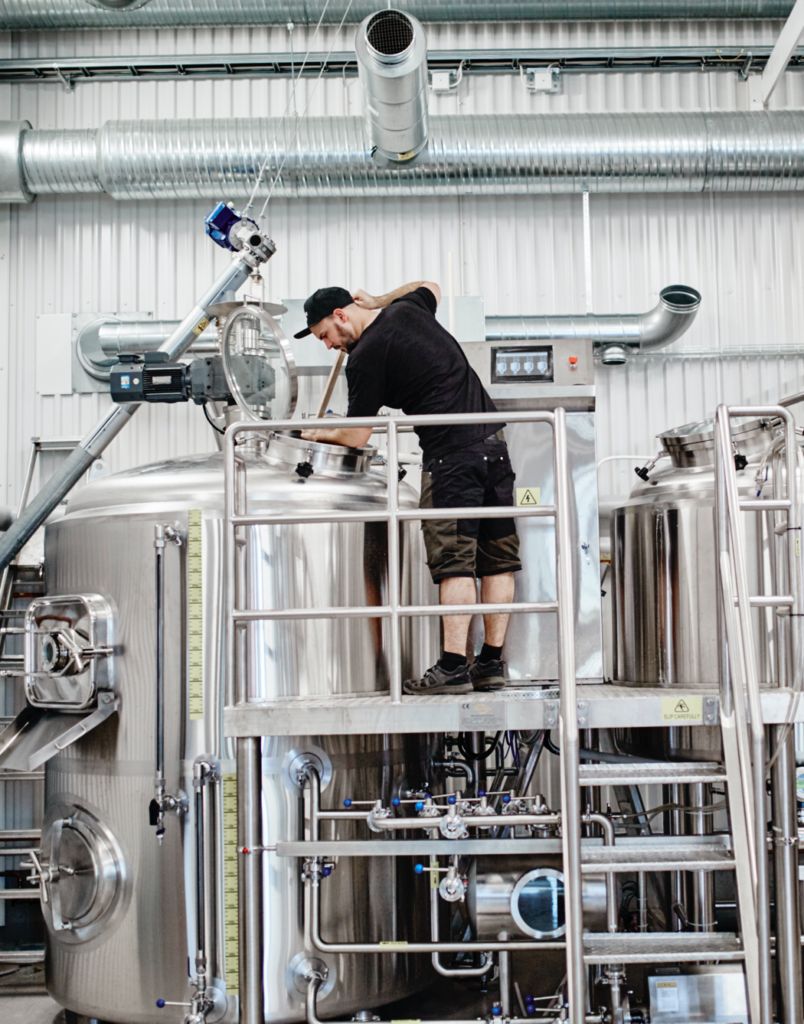 I see on your website your gratitude to early investors and "believers".. Is craft beer popular in Sweden ? Does the Systembolaget system helps young breweries to grow in their local market?
I guess the answer here is both yes and no. We have a great Craft beer scene here in Sweden that has been growing fast for over 10 years. Systembolaget is great in so many different ways but helping young breweries to grow is sadly not one of them.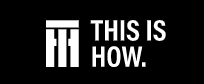 Yes, they will sell your beers in your local area but that is basically what you get. A shelf space at 1 or a couple of stores. If you want to grow you have to create more shelf space for yourself by popular demand.
What's your capacity at this moment ?
We just got a couple of more Fermentation tanks installed and a bigger Brew Kettle which will help us get more effective. We can now produce around 3000 HL / year.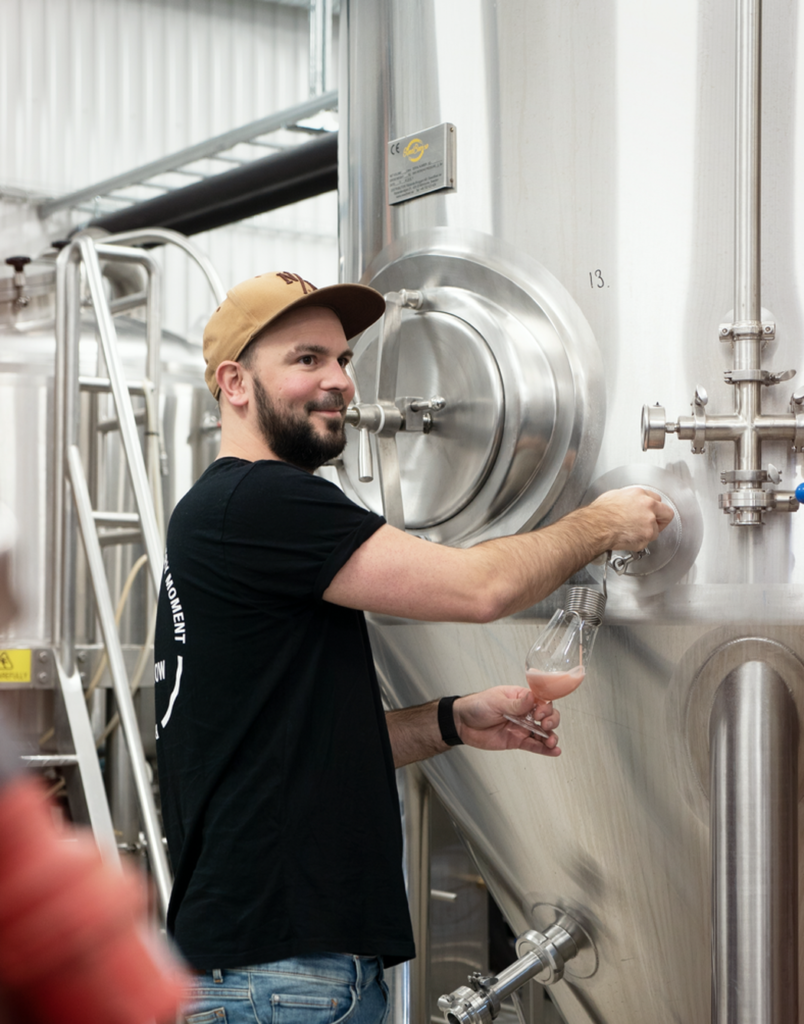 You have a large portfolio of beers available, which is your most successful until now ?
Our top selling beer is How to Tear Down This Wall, a Raspberry Berliner Weisse that won a listing at Systembolaget and have shelf space at over 200 Systembolaget stores.

You are collaborating a lot with other breweries ? Do you make private label beer ?
We have done some collabs with local companies and restaurants yes, so in a way you can say that we make private label beers. This summer we release How to Take a Hike for Abisko Mountain Lodge. One of the most amazing places in Sweden, called Abisko, needs a great beer!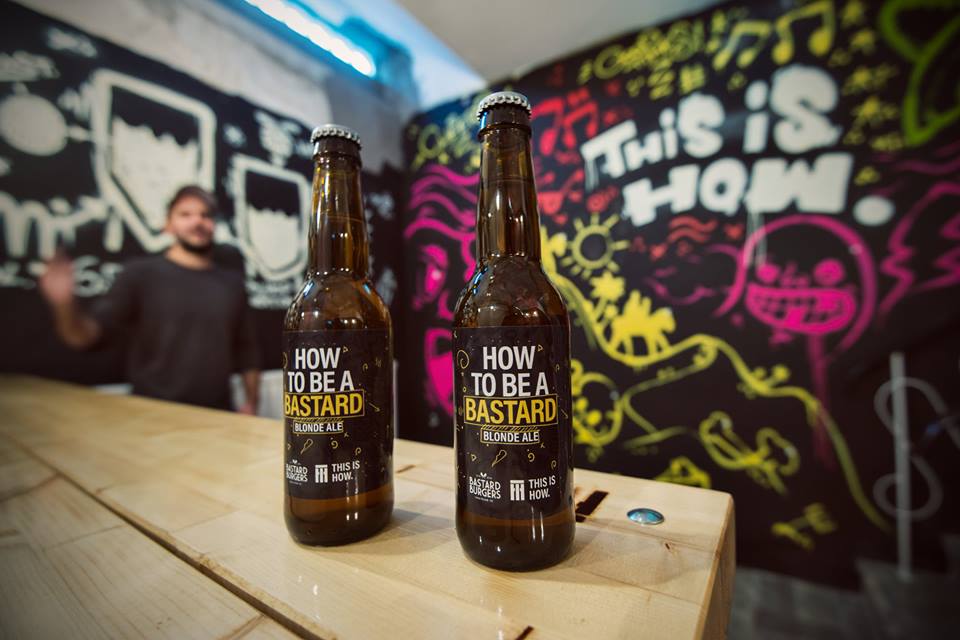 Are You exporting ? Which are the countries you want to conquer in the near future?
We have done some export to Finland but have had some problems with capacity the last year. Now with our expanded capacity we are looking at more export opportunities. We will start with Norway soon and are looking at UK, some other European countries and also we are also looking at exporting to Asia.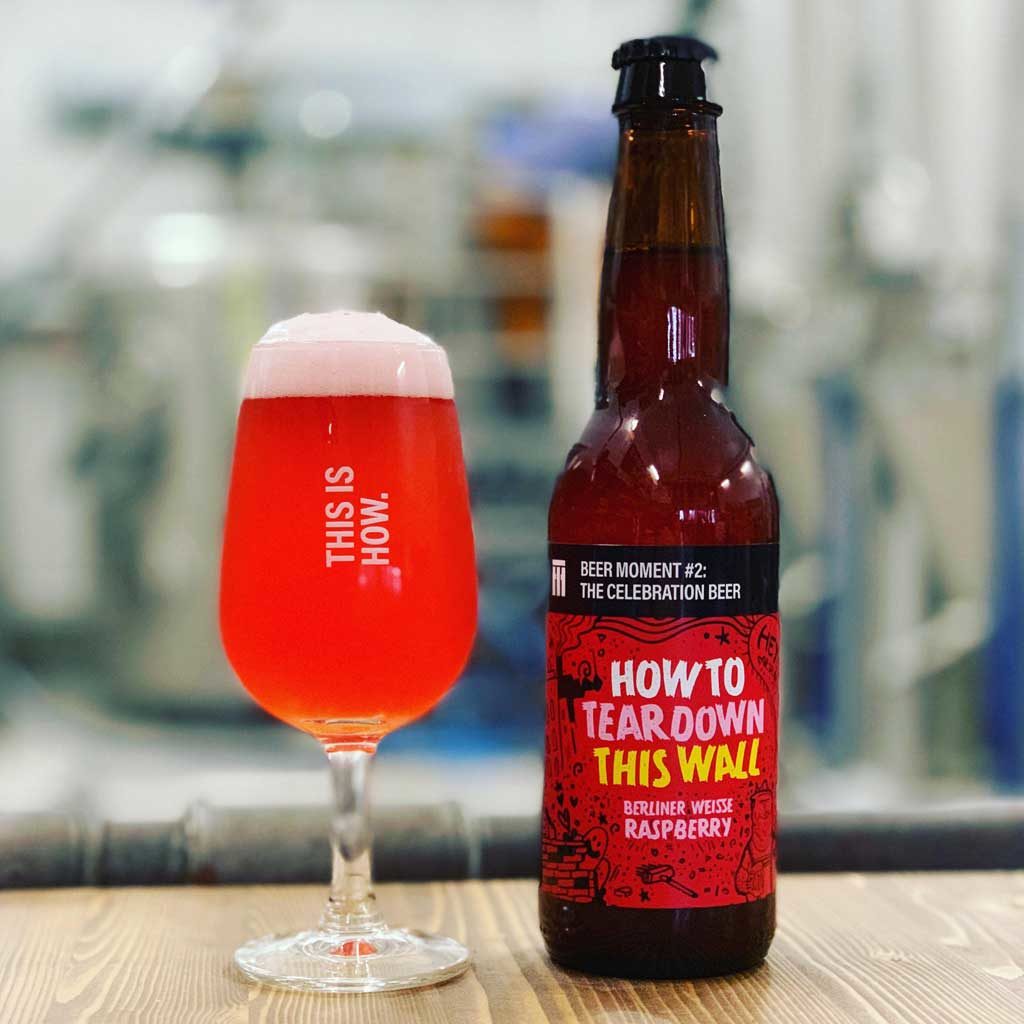 What's the next "big thing" or step for your brewery ?
We hope to open up a Taproom next to the brewery for our local friends and Piteås great tourism. We will release a beer on the Norwegian monopoly and expand our export.
How did Covid19 change the daily management of your brewery ?
From one day to another we lost about 90% of our local restaurant sales. We had to change a lot during the first couple of months to survive. We released a couple of Folköl (the Swedish word for a beer under 3,5% which we can sell directly from the brewery) and we released a couple of new beer at the Swedish monopoly Systembolaget.
Congratulations with your remarkable marketing efforts.. The shop with T Shirts, posters, hoodies.. Your Facebook and Instagram accounts… Marketing is a key element in today's craft beer scene ?
Of course it is. There is so many great beers and companies in this industry. In Sweden, with basically only one sales channel you have to make your move to get the people to see you.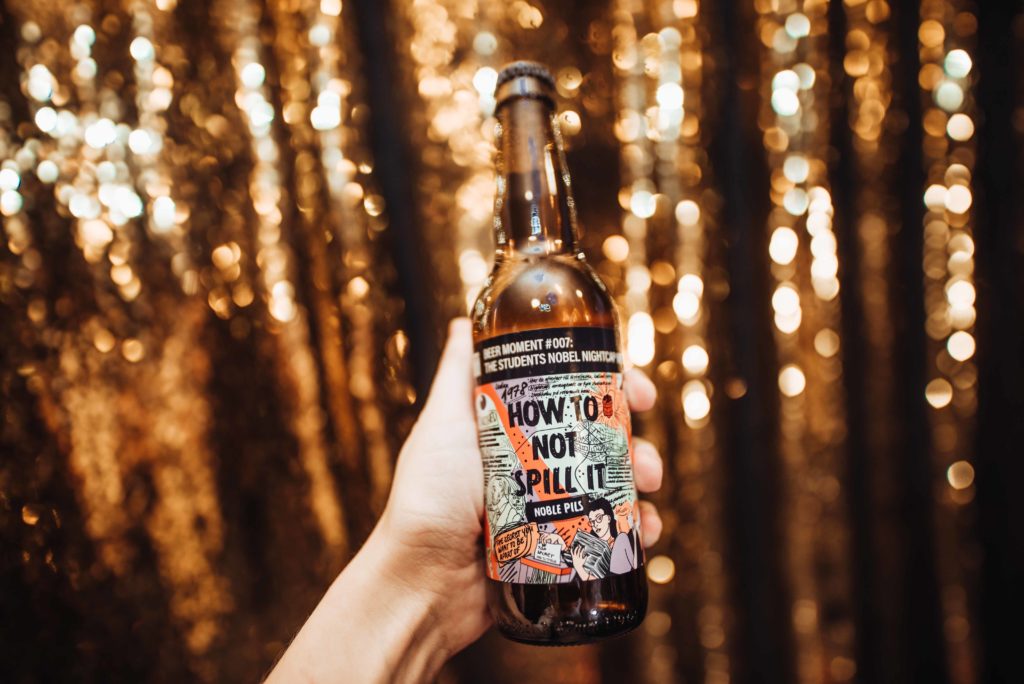 What's the story with the Stoked coffee roasters ?
Stoked Coffee Roasters is our employee Grant´s dream project. He´s from Santa Cruz, California and moved to Sweden a few years ago. We hired him to run our bottling line and gave him the opportunity to start up his roastery at our place. It is truly delicious coffee we get to drink every day at work!
More information : https://thisis.how/