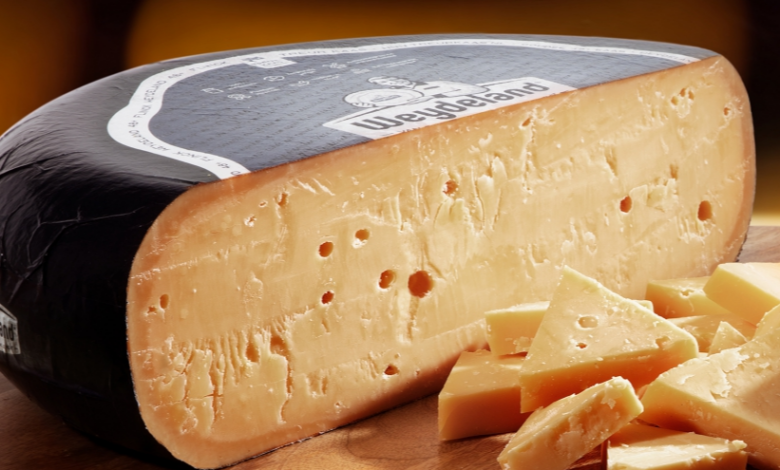 Treur Kaas, a Dutch family business was founded in 1955. Specialized in maturing and caring of Dutch cheeses, including their brand Weydeland cheese and many other. Treur Kaas stands for high quality cheeses. We had a talk with the management of this outstanding company
Treur Kaas started back in 1955, how did it start ? 

In 1955 Evert Treur, born as a farmer's son, started selling cheese to cheese shops in the Netherlands. On his bike, with his pannier loaded with Gouda cheese and farmer's cheese, he brought the cheese to the cheese shops every week.
The trade went well and together with three starting colleagues Evert Treur took over a warehouse where was room for 60,000 kg of cheese. In 1959 Evert Treur had his first warehouse built. There was room for 120,000 kg of cheese. In May 1981 it was time for a new generation within the company. Daan Treur was the first to work in the business. He took over the driver's place and initially helped with the polishing and turning of the cheese.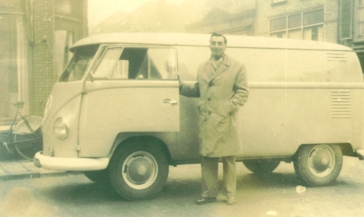 In 1995 Evert Treur reached the age of 65. After 40 years of working with heart and soul for the company, Evert decided it was time to hand over the baton to his sons.
In 2005, there was a greater demand for a new and bigger office. With the construction of this office, Evert's dream to build a cheese cellar also came true. Under the office building, space was made to build a special cheese cellar where approximately 200,000 kg of cheese can be matured.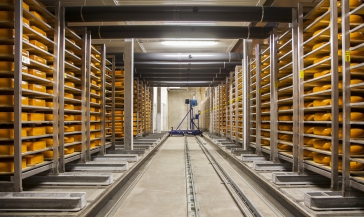 At the beginning of 2015, Eduard Treur started as account manager at Treur kaas. Eduard Treur is the son of Daan Treur. With this, the third generation has entered the family business.
Can you tell us something about the cheese categories you offer ?
In our assortment you will find several Dutch cheeses. These Dutch cheeses are all made with love by different farmers and small-scale cheese makers. Then the cheeses end up in our warehouses, where we mature and take care of them.
We have many different types of cheese in our range. You will find the following categories:
Premium Cheese: Our Dutch cheese is made from the best fresh meadow milk. The cows graze on the vast polders of the Netherlands. This soil is slightly salty, which produces meadow milk that is naturally creamier. This makes Dutch Gouda cheese particularly delicious and creamy.
Farmstead Cheese: This category contains farmer's cheese and farmhouse cheese. Farmer's cheese is made from raw cow's milk and this means the milk is not heated, so the bacteria in the cheese continue to live. This farmer's taste gives the cheese an extra flavor dimension. Farmhouse cheese is made from thermized milk. That's milk that is briefly heated. As a result, some of the bacteria dies, but not all. This also results in a cheese with farmer's taste.
Goat, sheep and jersey Cheese: We offer several goat, sheep and jersey cheeses. From young till aged cheeses with nice crystals in the dairy.

Organic Cheese: Our organic cheese range contains cheeses from cow's milk, goat's milk, sheep's milk and jersey milk.
Herbed Cheese: Our range of herbed cheeses consists of many different types of cheeses. From raw milk cheeses to pasteurized cheeses. Organic and non-organic. With additives of Italian black truffle, Italian herbs, fenugreek, cumin, pesto, and much more!
Additive Free Cheese and Lactose free cheese : In our assortment you will find a lot of cheeses that do not contain E-numbers or lactose.
Where in Holland are you located?

We are based in Woerden, the cheese center of The Netherlands. With passion and consistently high commitment the family build up their own warehouse, the knowledge from maturing Gouda's and a big network in the top of the Gouda cheese world. Therefore our family business became the specialist in sourcing and ageing of premium Dutch Gouda cheeses. We supply the best of Dutch cheese to wholesalers, retailers and specialty shops in the world.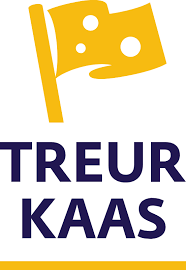 Treur Kaas is high quality cheese, but what makes the real difference ?
The most important difference is the way of maturing the cheeses. It is all about creating the right conditions for maturing the cheese and giving the best treatment so that the taste of the cheese can develop optimally. This happens in our conditioned warehouses and basement where there is a constant temperature and humidity. But the milk is also important. Our cheeses are made exclusively from the best milk.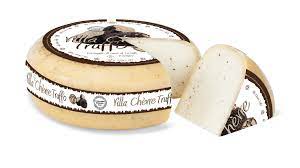 The Netherlands has a real cheesemaker's tradition, what is their secret ?
The fact that the Netherlands is a real cheese country is mainly due to the soil of various provinces.
Due to the wet soil, especially the provinces of Friesland, North and South Holland have been the most suitable for keeping dairy over the centuries. The farmers usually made the cheese themselves on the farm. Thanks to the good soil, the cows give the best milk. The result is delicious Dutch cheese!
Can you tell us something about your Daniel's selection ?

Daniel's Selection is a brand from the family company Treur Kaas. Daan Treur is the second generation in the business. Since he was little he is passionate about cheese. After years of experience he has the right expertise to labelle the ones with the perfect flavour with Daniel's Selection.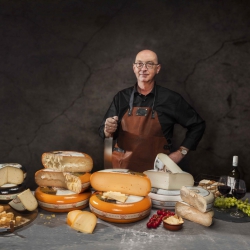 The Daniel's Selection range consists of both premium and organic cheese, made from cow's milk, goat's milk, sheep's milk and jersey milk. Daan has selected both mild and aged cheeses cover the whole range. Daniel's Selection is made with a small strict selection of high quality and passionate cheesemakers based all over the country. For more information, take a look at www.danielsselection.com.
To which countries are you exporting now ?
Nowadays we export our cheeses to 20 different countries:
America, Ukraine, Thailand, Sweden, Romania, Poland, Lebanon, Iran, Ireland, Hungary, Greece, England, France, Spain, Germany, Czech Republic, Canada, Belgium, Austria and Australia
Are you exhibiting in international trade fairs ?
Yes, we do. We are present at several trade fairs. See the overview:
October: SIAL, Paris France
November: World Cheese Awards, Newport, United Kingdom
2023:
February: Biofach Nuremberg, Germany
September: Taste of Tavola, Kortrijk Belgium
September: Mondial du Fromage, Tours France
October: Anuga, Köln Germany
Thanks a lot and all the luck !
Visit Treur Kaas website : click here