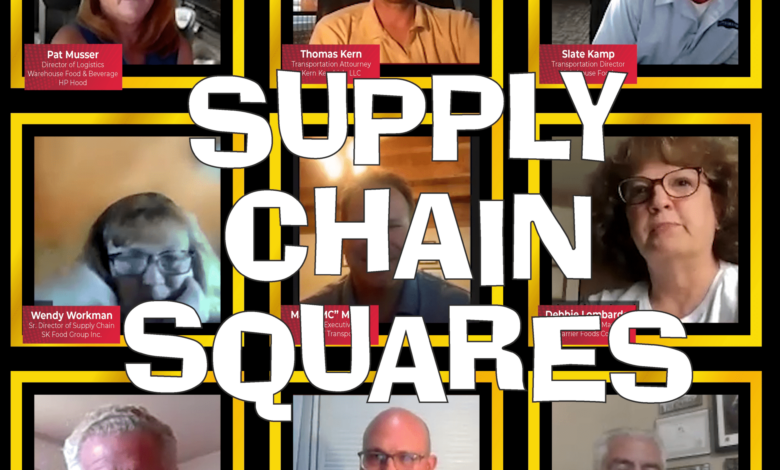 Triple T Transport, a leader in the field of third-party logistics brokerage, is pleased to announce the release of a new gameshow concept titled Supply Chain Squares. With a format that should be familiar to fans of classic gameshows, contestants in Supply Chain Squares face off in a "tic-tac-toe" style contest featuring "squares" occupied by leading experts in the field of transport and logistics.

Both entertaining and educational, Supply Chain Squares offers key industry insights (and more than a few laughs) in a format unlike anything the industry has seen before.

"We hope this show will be enjoyable for transport insiders and casual viewers alike," says Triple T Senior Sales Executive John Mahle, who doubles as the game's outrageous host. "The gameshow format lets us share valuable information about the state of our industry while also having some fun."

See some of your favorite faces from the world of transport and logistics like you've never seen them before in each new episode of Supply Chain Squares from Triple T Transport. View the first episode now at TripleTTransport.com and stay tuned for more episodes coming soon!

ABOUT Triple T:
Triple T Transport is an award-winning third-party logistics company with expertise in over-the-road transport of freight shipping cargo, including produce, dry goods, refrigerated goods, frozen foods, food packaging, and much more. The company's expert staff offers 24-hour coverage, 7 days a week for shippers and carriers.